Far East Movement's album "Dirty Bass" will be released in the UK tomorrow (21st May 2012) and that means their collaboration song with Bill "If I die tomorrow" will also be available for purchase. As you're probably aware, we don't get many chances to buy UK releases involving Tokio Hotel so this is a great opportunity for us UK fans to get involved in UK sales. You have to remember that there is still a big chance we might not get a UK release of Tokio Hotel's next album (as none of their previous albums have been released here) and therefore we have to seize any opportunity we can get to show that there is a UK fanbase! So please make sure you BUY Bill's collaboration song "If I die tomorrow" and show support for him and Tokio Hotel's fanbase in the UK! Please also spread the word to all your fellow UK Aliens!
"If I die tomorrow", released on 21st May 2012, will be available on:
HMVdigital.com for £0.99 (select the song from the track list)
iTunes UK for £0.99 (select the song from the tracklist)
We suggest to buy the song from each site if you want to buy it more than once to support it more.  If you have family members and friends with accounts on HMV, iTunes and/or Amazon UK ask them if you can get the song through their accounts as well if you want to buy it several times.
Currently the song is the second most popular from the album on UK iTunes!^^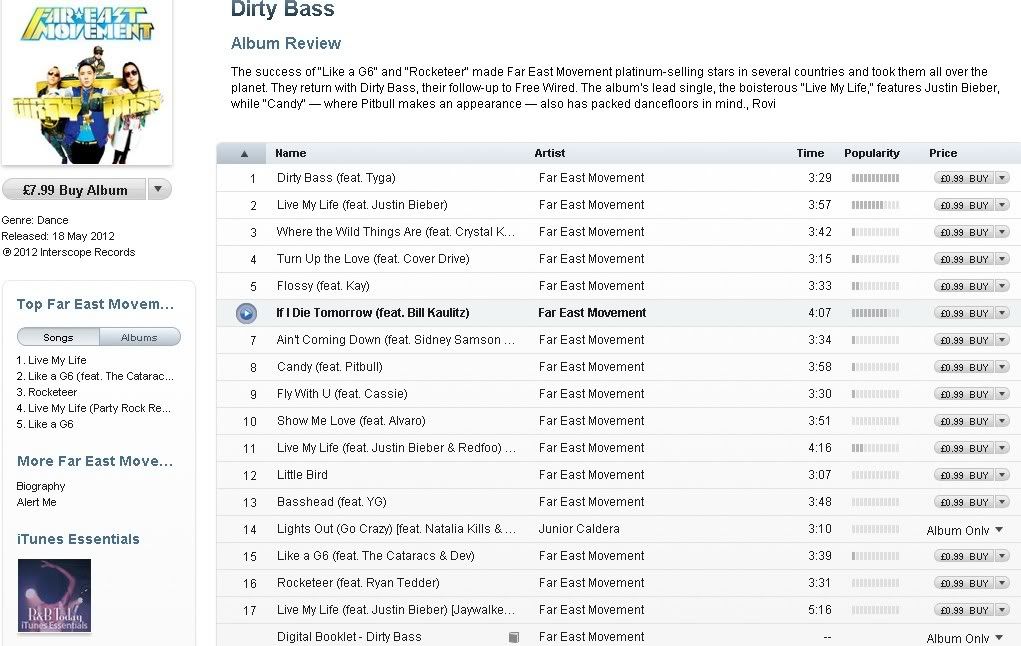 One Response to ""If I Die Tomorrow" UK release (21st May 2012)"
Leave a Reply