September 5th, 2012
As most of you know, on September 1st, 2012, we had our 4th official THUKST Meet Up. It was a much lower key event than our previous meet ups, but we still had a great time and we want to thank everyone who came along!
We started our day at the Albert Memorial in Kensington Gardens, London, where we waited for everyone to arrive, and handed out name badges so that we'd all remember each other's names.
Once everyone had arrrived, we moved into the park and found somewhere to settle down and talk Tokio Hotel! It was great hearing everyone's stories of how they came to be Tokio Hotel fans. For all of you who couldn't make it, we always love to hear how people first became fans, so feel free to email us your story anytime!
Soon it was time to play some games! Yay! We kicked of with the 'Match Bill's Hairstyles To The Music Video' game.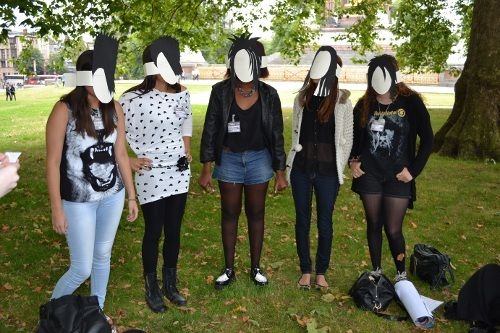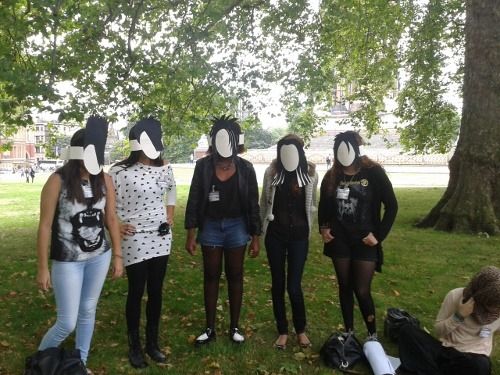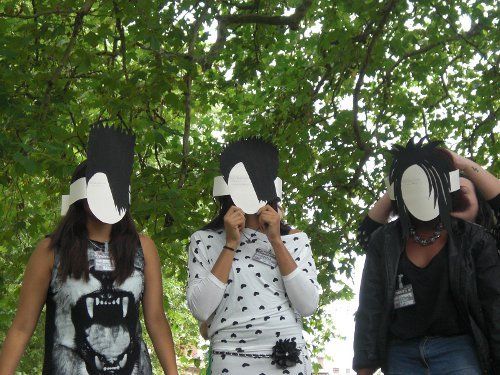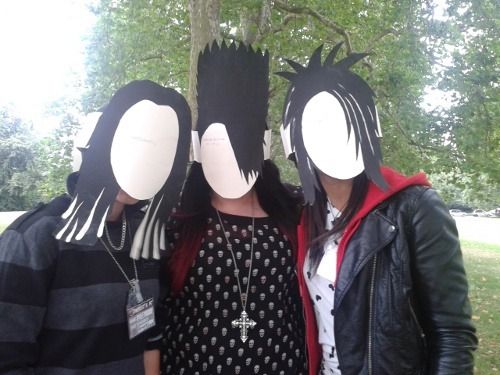 Then it was time for an old THUKST favourite, Pin The Star On Bill.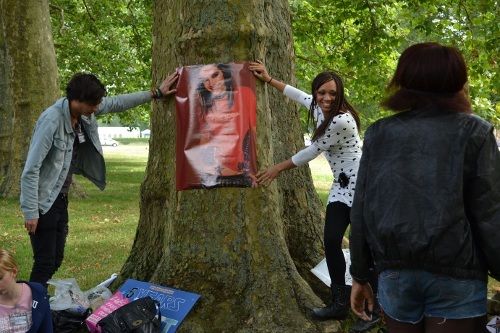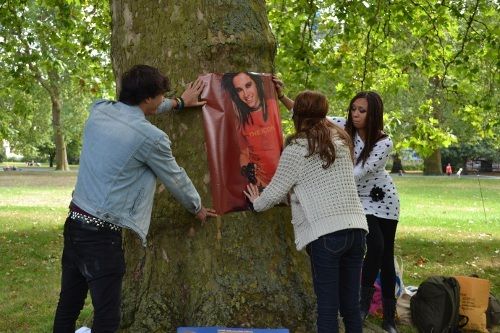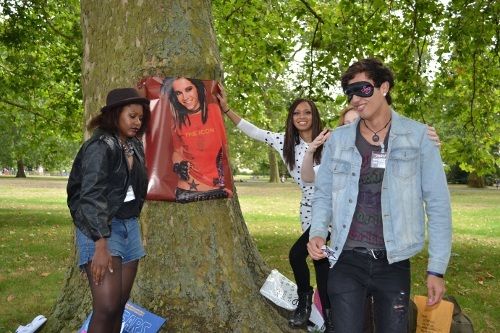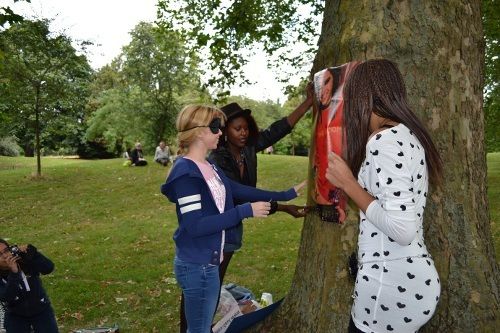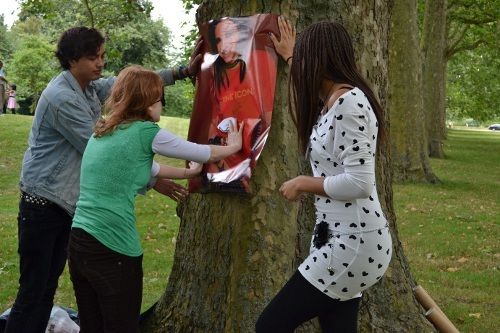 This was won with impressive accuracy by Siobhan, who won herself a lovely Tokio Hotel bag.
It was soon time to relax with some music, by our favourite band of course, eat lunch and get to know each other better. We also had a special guest, Claire, the founder of THUKST
Once we'd all eaten, it was time to test everyone's Tokio Hotel knowledge with a quiz, which was won by Kate (who received a Passion for Music poster) and Whitney (who received a Passion for Music bag).
Then it was time to check out the banners you guys had made, and to hand out some CD's because of their awesomeness!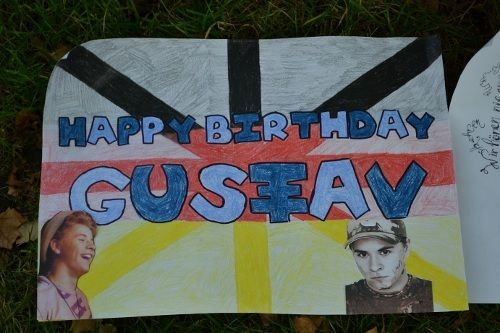 As many of you will know, it's Gustav's birthday very soon, so we also decided to write some birthday messages for him, which we will include in a special birthday video.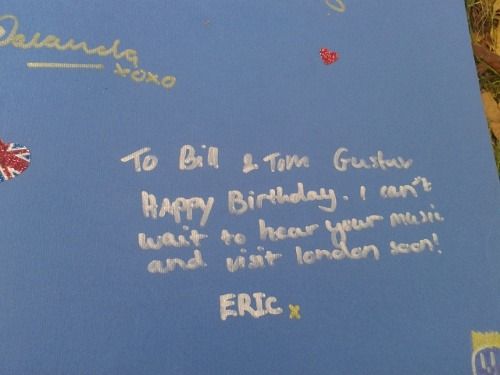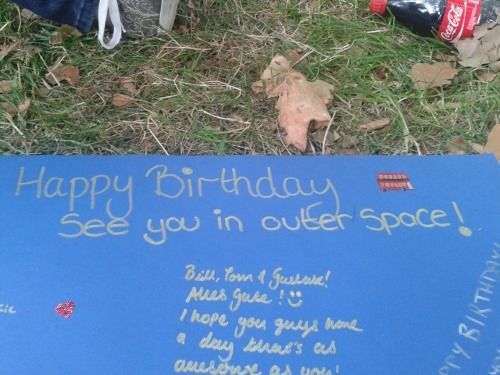 Which brings us to the making of the videos! That came next, and there's probably lots of footage to also make a 'bloopers video' haha! Many thanks to Claire for helping with the filming, and to Robyn (xAngelPromisex) for doing the editing. We'll post the videos for you as soon as they are finished.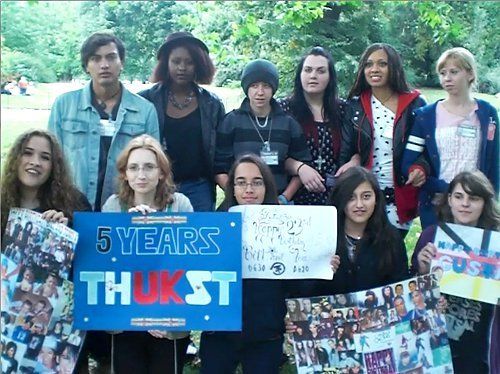 After filming, we gave out the necklaces and posters given to us by our friends at the Philippines' Fanclub and all too soon it was time to say goodbye. But we had a fantastic day and loved meeting all of you, and we hope you all had a great time to! We really hope there will be more THUKST meet ups in the future
We couldn't post all of the photos here, but you can view more pictures from the day in our Facebook album THUKST Meet Up 2012. If you'd like us to add your meet up pictures to our album, please email them to us at tokiohoteluk@gmail.com
We'd like to say a big thank you, to everyone, all over the world, who has given THUKST their continued love and support throughout the years. We couldn't do it without you! And of course, one final, huge thank you to the 4 guys who are the reason we all come together – Bill, Tom, Gustav and Georg, we love you
And here is the birthday message we recorded for the twins and Gustav. Thanks to everyone who participated and also to street teamer Robyn who edited the video for us!^^
One Response to "1st September 2012 – Meet Up (London)"
Leave a Reply